Thankful? Or Thankful It's Over?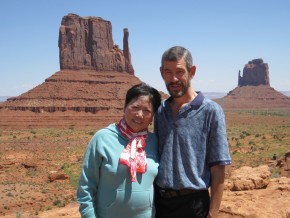 Are you thankful for Christmas? Or are you thankful it's over?
I've been asking that question and found a correlation:
On one hand: The more we get caught up in or feel pressured to buy presents, put up decorations, or perform Christmas-related activities like feasts and card sending, the more thankful we are when it's over. (Some of us enjoy these things, and the rest of us are blessed to receive. I'm just talking about those who feel caught up or pressured.)
On the other hand: The more we choose to ignore what pressures us and instead keep things simple and spend time with friends and family, including doing some of the above if you like, the more thankful we are for Christmas.
Two notable responses came back:
First, kids tend to appreciate their parents' spending time with them as much or more than getting lots of gifts.
Second, people who—in honor of Jesus, and as a gift to him—do things for the poor and oppressed, or give donations to ministries alleviating poverty and oppression, then give an "honor card" to a friend or loved one describing what they gave instead of (or in addition to) a typical gift, tend to change their view of what Christmas is about and what's important. (Hint: It's not lights and tinsel.)
May you find purpose and meaning and joy in how you celebrate Christmas, and how you enter the new year. And in both cases remember Jesus, who came to earth and who goes with you in 2016.
Make the most of the time you have on earth. God bless you as you are a blessing to others!
Christmas and New Years greetings from my family to yours.