What Was Wrong with "Anna's Treasures"?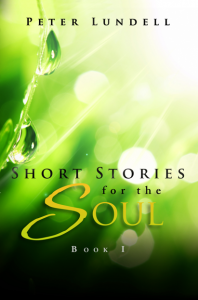 From my soon-to-be-released Short Stories for the Soul:
"Anna's Treasures"
Seattle 1954
Anna Petrovna died in springtime. She had always wanted to die in winter because that's when everything slept. Death was natural, and properly done, in winter. But the cancer metastasized like a trespasser over the borders of her wishes and took her three seasons early. This upset her.
Sergei clutched her diary as he gazed at the old lithographic photo in the gray light that filtered through the rain-streaked window. By the date on the back, she would have been in her forties, and every inch of her was elegant. Her beauty, high-collared dress, and poise were those of a queen. Two weeks had passed since the funeral. Furniture, appliances, paintings, and clothes had all been sold, given to friends, or delivered to charity. He stood in the empty apartment, its bare white walls bereft of the landscape paintings in baroque frames that once hung on them.
Sergei dropped the photo into the only remaining box of Anna Petrovna's keepsakes. The diary he held was more a record of major life events that skipped through decades. Whether she once had a previous book, he did not know. A lot he did not know. This one started in 1917, and he leafed through it one more time, occasionally struggling with the Old Russian words.
The first entry was dated April 17, 1917: "We moved from Khavarovsk to Vladivostok, where Anatoli makes a great deal of money importing and exporting. We live in a grand home just up the hill from the harbor, bright yellow with broad gables and a balcony. We have a maid, a carriage, fireplaces in four rooms, and more foreign gadgets and ornaments than anyone else in the neighborhood. My favorite is the phonograph from America, on which we listen to rather scratchy renditions of Tchaikovsky and Beethoven."
She made no mention of the Great War. It was thousands of miles away. But under October 1918 she noted, "Red October and the rise of the Bolsheviks" after a reference to a picnic with import-export business owners and their families.
Then May 1919: "The teeth of the Bolsheviks are now sinking into the Far East, and Anatoli and I are classed as bourgeois, which is like being a fire-breathing dragon at Christmas. My sister Karina was hauled out of her home in Khavarovsk, with no word of her after that. To think she's only a day's train ride up the Amur. I so desperately want to look for her, but Anatoli insists it would only make things worse. From hearsay that trickles through the harbor offices, he thinks they'll come for us within weeks or even days. My sister, oh, my sister!"
The next entry, June 1919: "Ocean all around. These are the saddest days of my life. We stole out of our home and boarded a ship bound for Seattle, USA. Anatoli's friends and money secured a place for us, but pulling out of the harbor, I could see our house on the hill, looking like a frightened orphan in the midst of bullies. We hadn't even sold it. Anatoli says we would have been arrested if we had tried, and that the Bolsheviks would have confiscated it anyway. . . .