Step into Wonder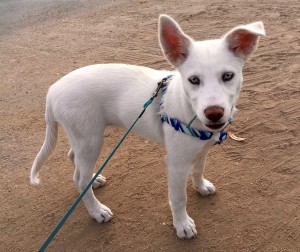 My daughter got a new puppy, and little "Mochi" is about four times the size of my Yorkshire terrier.
Mochi doesn't simply walk as most dogs do. She prances—like a joyful expression of being alive. When I take Mochi out on a leash, she stops to watch two people throwing a ball. Her head turns curiously at the sound of a car. She stares in wonder at a flock of birds overhead. She doesn't chase squirrels yet because she's too fascinated to do anything but stand and gaze.
So I'm patient with her never-ending stops because her innocent fascination with the world is so inspiring. Though she likely won't continue this forever, she's an inspiration to find wonder in the simple things of life. What to us is ordinary, to her is wondrous. For us who are not so new to the world, to renew that sense of wonder requires a decision. When we choose to appreciate the simple things in life, we enrich our lives.
If you try it, you may feel odd at first, but you'll find it subtly enriching. It will also draw you closer to God, who so often meets us the way Elijah heard God not in the wind, earthquake, or fire but in a gentle whisper (1 Kings 19:11–13).
To go further, when we step out of comfort zones to enter whole new arenas of life, we are even more enriched.
And that's what I will soon do.
Last August my wife, Kim, was assigned to intervene in a church in the Shreveport, Louisiana, area. It turned into a challenge and a calling for both of us.
I've been in Walnut, California, for twenty-two years now. I've gotten too comfortable and routinized—and too busy keeping it all going. It's been a decision long and carefully made, and I've seen God's hands all over every aspect of my church, Bible college teaching, people I work with, and other ministries I do. I have been inexorably pulled and pushed in that direction.
Kim has worked hard, and she just restarted the church with a new identity and a new name: New Life Church of the Nazarene. At the end of this month of February, I will move to Louisiana, where we will serve the Shreveport-Bossier area.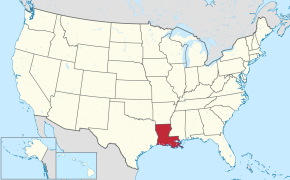 My new address will be:
            4901 Medical Drive
            Bossier City, LA  71112
Next month I'll write you from there.
Take your step!