North Korean Kids Sent back to Hell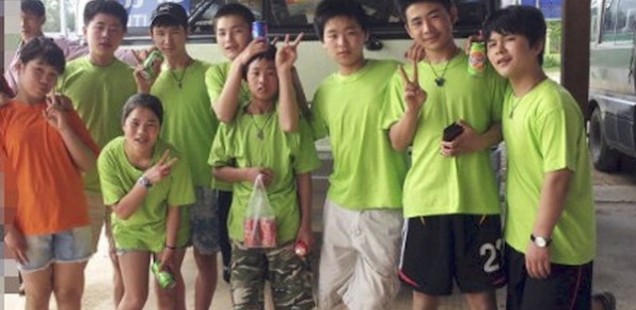 An international outcry has rightfully emerged at the Laotian government that sent nine North Korean refugee kids back to North Korea for certain imprisonment in a concentration camp, probable torture, and possible death.
They were part of a group of kids who had at various times escaped North Korea, been orphaned in one way or another, lived on the streets in China, and found by South Koran Christians who gathered them in. The youngest and oldest got to safety. The remaining nine pictured here made their way into Laos, with the aim of getting to the South Korean embassy in Thailand.
This photo appears to depict their celebration after safely arriving in Laos. Look at them. Imagine the joy they felt, the hope that filled them after so long on the run.
Thirty minutes after this photo was taken, they were arrested.
No one expected what happened next. After saying they would be okay, the Laotian government secretly had them flown back to Pyongyang and into the hands of the North Korean Government, which always treats recaptured defectors, especially those involved with Christians, with the most severe brutality.
They're just kids.
My heart breaks.
And there are reportedly thousands of North Korean Children, as well as adults, who wander the streets of Chinese cities, always in fear of North Korean agents who hunt them. Many subject themselves to this simply because they were starving back home.
Where is the love of God for them?
Is he doing something that we cannot see? Or that we could not understand?
Does your heart break too?
Pray for them.
*****
Photo credit: Park Sun-young via Yonhap News Agency and AP