Kim Jong Un Offers 33 to God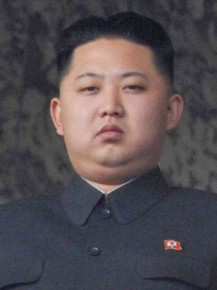 News has been going around that North Korea's dictator, Kim Jong Un, has ordered the execution of 33 Christians. Christians are the most persecuted demographic of North Korea, but this event stands out in how specific it is. They were helping South Korean missionary church planter Kim Jong Wook, who himself was arrested and imprisoned (though some reports say the North Koreans kidnapped him and set him up).
These Christians reportedly started up to 500 churches! An astonishing feat–probably why Kim Jong Un got so ticked.
On one hand I weep for these believers, and countless others, for what they suffer by their dedication to God. Perhaps you do too.
Yet Psalm 116:15-16 says, "Precious in the sight of the LORD is the death of his saints. O LORD, truly I am your servant . . . you have freed me from my chains."
So on the other hand I know these 33 will receive peace, joy, and reward for all eternity.
The asinine punk dictator, who has also killed his uncle and most of the uncle's relatives and colleagues, and who now rampages against Christians, is unwittingly offering up believers to heaven. Surely none of them would ever want to come back to the earthly hell they've endured.
And if we learn anything from history, in their wake the underground church in North Korea will only grow larger as a result. Those still living will see the sacrifice of those who had such faith, and in their land of lies they will reach for the hope of ultimate truth found in Christ.
—
Photo credit:  npr.org