Short Stories for the Soul: Book 1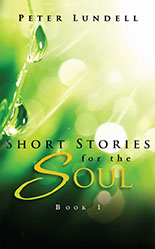 How does life change when we confront eternal realities? Ten compelling stories, intelligent yet easy to read, give a glimpse.
An injured man learns to see. An old ballerina defies physical limits. A weary boxer faces a mysterious opponent. A socialite confronts a dying man. A son enters his mother's hollow world. A Bronze Man transforms daring followers. An intellectual caveman pursues the ultimate quest. An astronaut journeys to the edge of himself. A war survivor wishes he hadn't. A shaken girl is reinvented between warring mobs.
Purchase on:
Amazon

Prayer Power
Also previously published as Closer to God. Prayer Power breathes new life into the basics, while exploring tough questions that stump even seasoned Christians. Thirty short chapters on essential areas of prayer, along with an appendix of "growth gauges," make it intensely practical and useful as a month-long devotional, a prayer guide, or a reference for help in specific areas.
Purchase on:
Amazon
The pocket size edition, titled Closer to God, can be purchased on:
Amazon
Barnes & Noble

When God Bursts In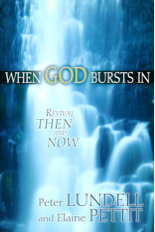 Throughout the history of the church, God has poured out his Spirit on those who seek him. A few things are always the same; many others are always different. Written with Elaine Pettit, When God Bursts In unearths stories and lessons from revivals throughout church history, especially the holiness revival, and speaks to those in the holiness tradition about how we can see God's power again today.
Purchase on:
Christianbook.com
Amazon
Barnes & Noble
Armed for Battle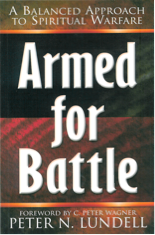 Could personal or social problems ever result from enemies we don't see? Armed for Battle offers a balanced approach to spiritual warfare that highlights a Wesleyan perspective and is honest about what we can really know. You'll get the most succinct, thorough treatment anywhere of Old and New Testament passages that address the spiritual world, along with clear theology and steps for action.
Purchase on:
Christianbook.com
Amazon
Barnes & Noble
Inked for Eternity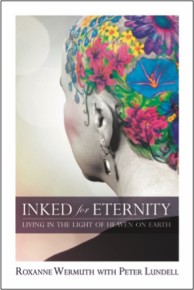 Driven by her ruthless career ambition and Type A personality, Roxanne Wermuth received a diagnosis of the most severe form of Multiple Sclerosis. She fell into deep depression and the overwhelming desire to take her own life. It was then that one glimpse of Heaven changed everything.
Near death in a 24-hour coma, Roxanne caught a glimpse of the outskirts of Heaven. Under a deep blue eternity . . . flowers bloomed, colorful and vivid, beyond human description . . . Eternity put everything into perspective.
Purchase on:
Christianbook.com
Amazon
Barnes & Noble

Amazon author page:  Amazon.com/author/peterlundell
DVDs and CDs
Cornerstone Audio Video offers DVDs and CDs from conference sessions I have done.
Click the disc: